Xilnex Self-Ordering Kiosk

Put your customers in control. Reduce waiting time by letting your customers take charge of their own dining experience, so you can free up staff to handle other duties.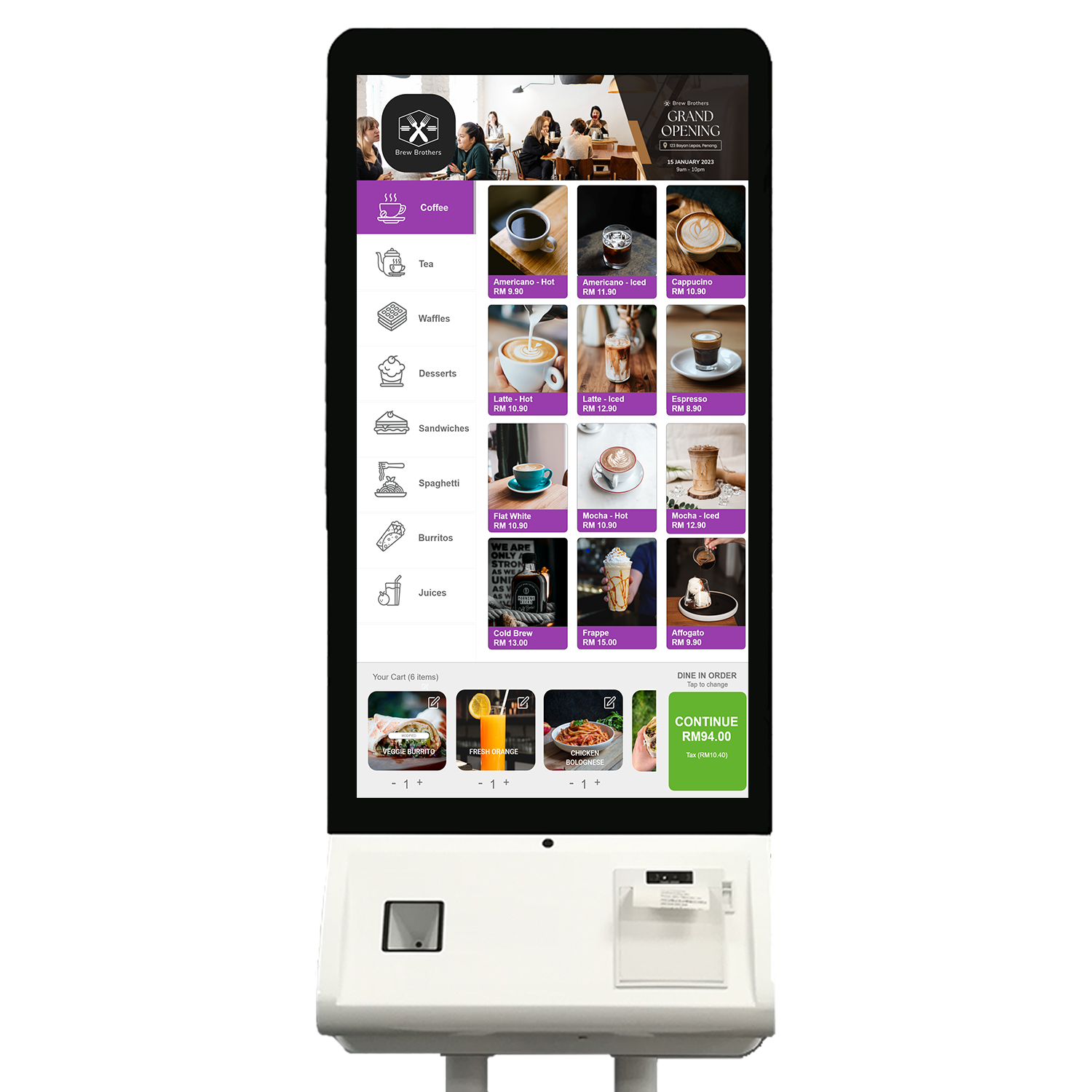 Why choose Xilnex Self-Ordering Kiosk
Increase sales
Increase sales by letting your customers make their own buying decisions.
Reduce human error
Reduce human errors while freeing up staff for other duties.
Reduce labour cost
Send orders to the kitchen without even needing a cashier.
Xilnex Self-Ordering Kiosk is part of a holistic solution. Get the full experience with these products.
Contact Details
Get in touch with us for any questions and inquiries
Head Office

Unit 70-3-71, D'Piazza Mall, Jalan Mahsuri,
Bayan Baru, Pulau Pinang, 11900, Malaysia.

Email us

info@xilnex.com

Call Support

+603-9213 1353 / +603-2712 3117
We serve all business sizes, regardless of your industry, just drop us a message to reach out